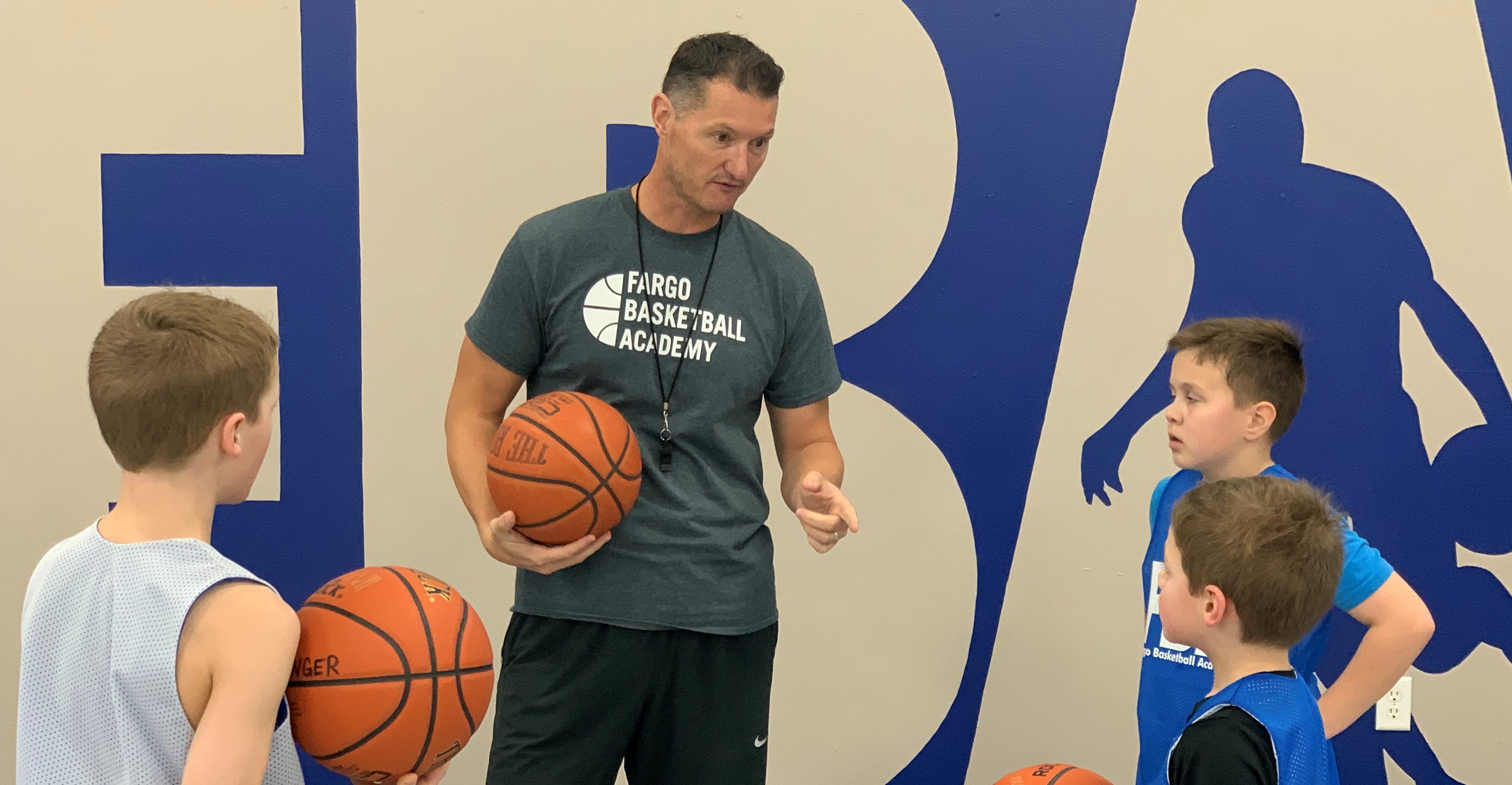 Instructors
At the Fargo Basketball Academy, we have several instructors with combined decades of playing and coaching experience at all levels of the game. From team dynamics to position-based skills, our instructors understand every aspect of the game. No matter the player's age, our coaches can help them build the fundamentals and become a more complete, more confident player.
Other member of our staff are current college players or local coaches that work at FBA intermittently. Please reach out if you are interested in learning more about the qualifications of any instructor not currently listed.
Anthony Bryant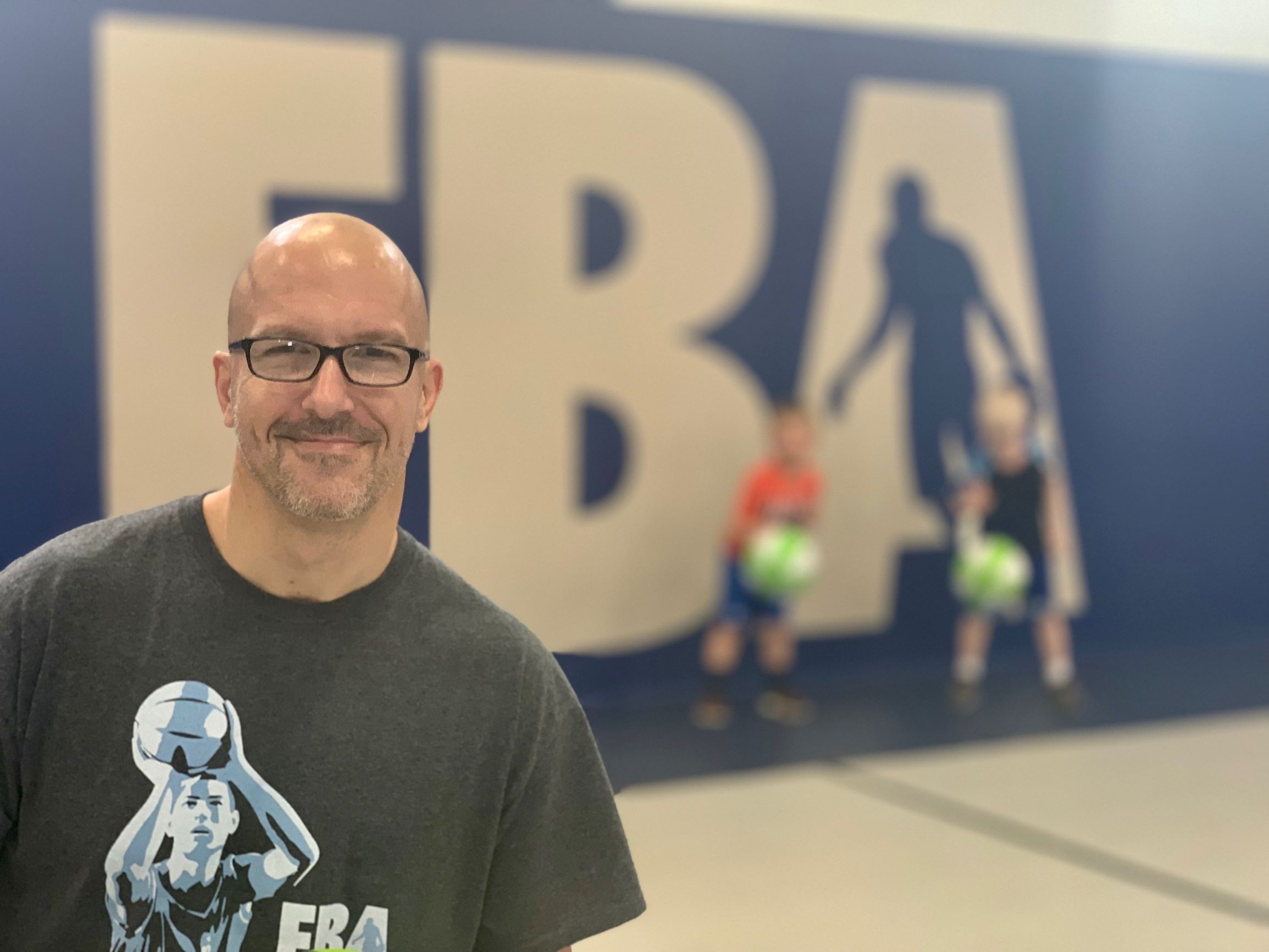 Anthony has the gift for connecting with young developing players through his humorous banter. After his time serving in Kosovo and Iraq, Anthony returned to pursue his master's degree from University of Mary (Bismarck). He has spent the previous 9 years in area schools both as a classroom teacher and basketball coach. As a head varsity coach in Minnesota, he led his teams to playoff wins.
Haley Ortiz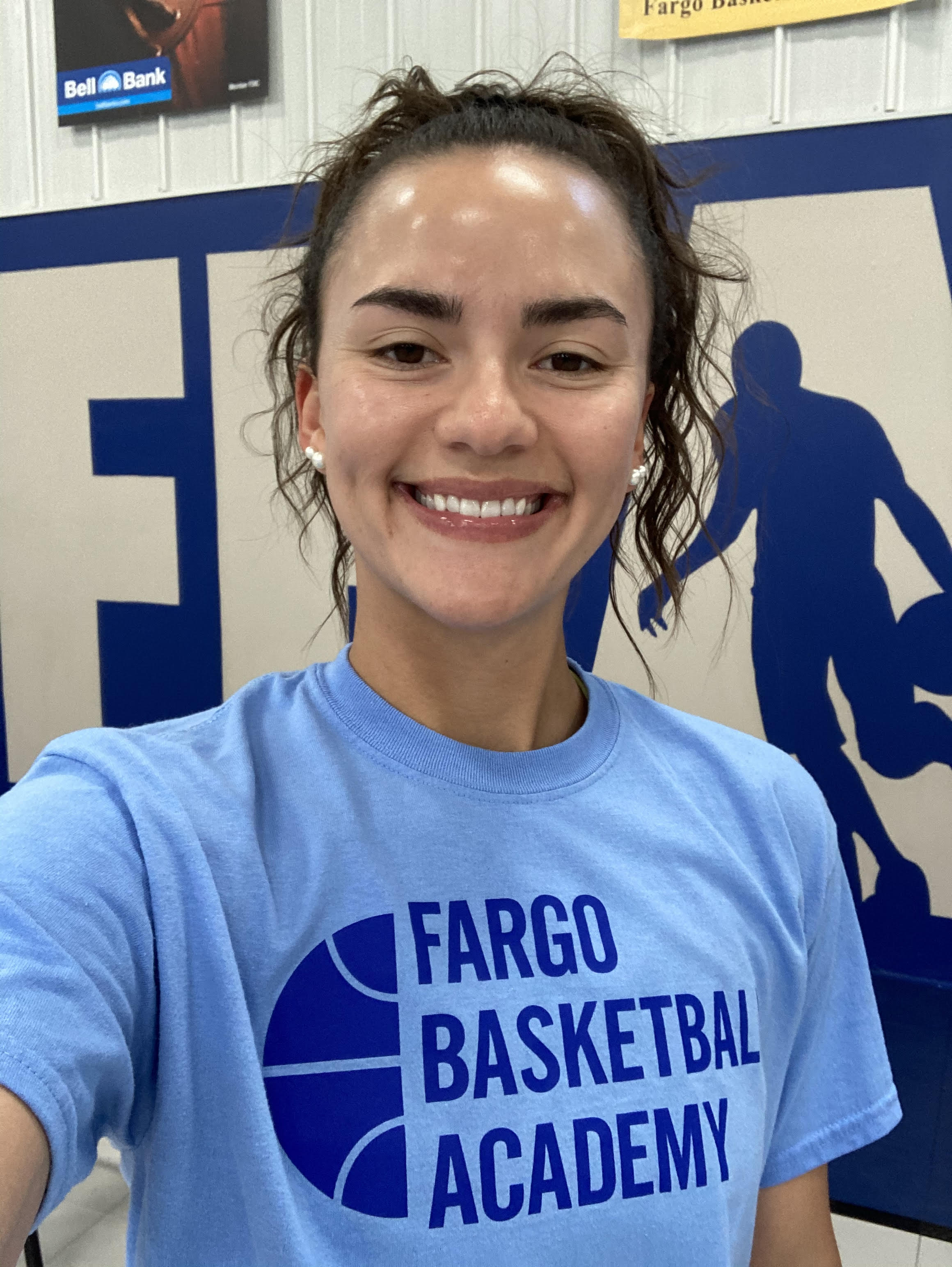 A native of Chesapeake, VA, Haley was a standout volleyball players which allowed her to serve as co-captain and four year starter at Hollins University in Roanoke. Playing both outside hitter and libero during her college career, she developed a well-rounded repitoire in which she can provide high level instruction for players in many positions. Her passion for the game then took her into coaching where she spent post-college years coaching in middle and high school programs around the Chesapeake, VA area.
Jimmy Slagle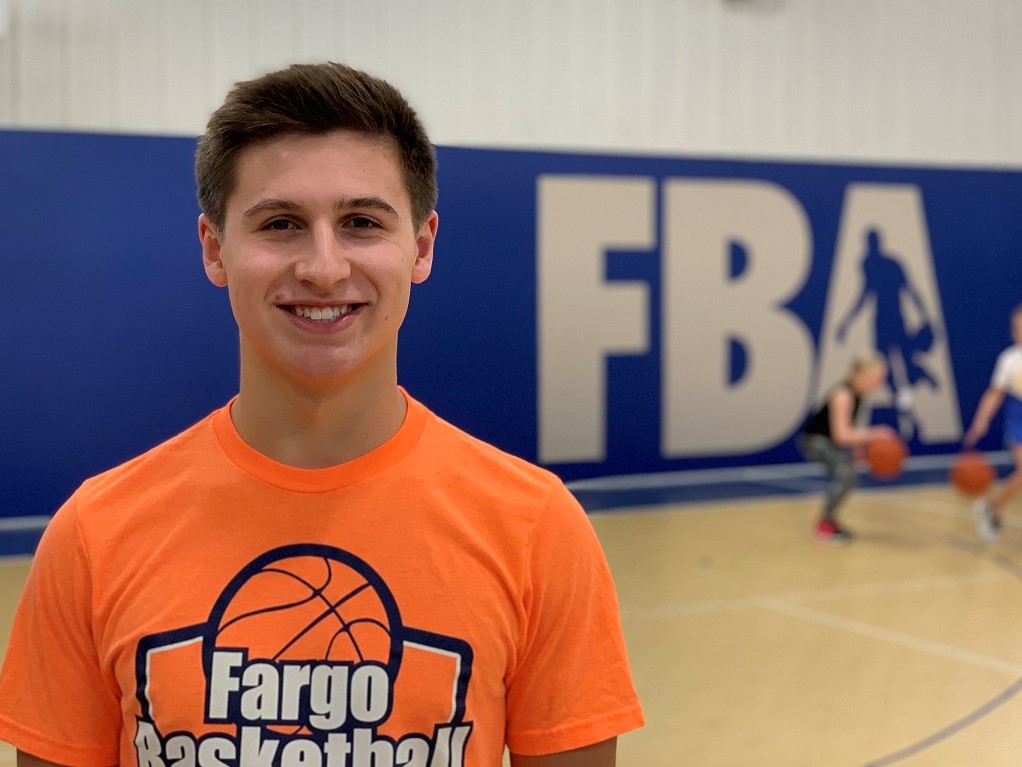 Jimmy Slagle, a Fargo native, has always had a passion for basketball. He attended Oak Grove Lutheran High School where he played four years of varisty basketball and served as team captain. Currently, he is a junior at NDSU. In his free time, Jimmy enjoys working out, spending time at the lake and cheering on the Gophers.
Josh Johnson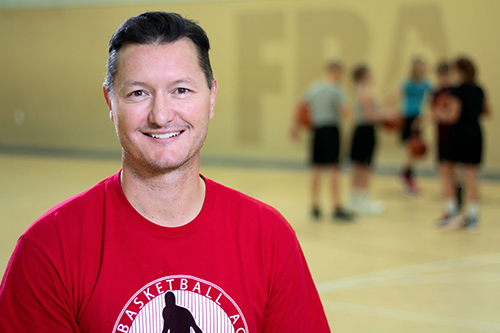 Josh Johnson is the director of the Fargo Basketball Academy. With more that 30 years of playing and coaching experience, Josh understands every aspect of the game and how to help developing players improve their skills.
Josh grew up in rural Washington state, where he played college basketball and first got into coaching. Josh moved to Fargo in 2005 and established Dakota Prep Basketball, which specialized in organizing local youth basketball tournaments.
Josh's background in education has aided his ability to teach basketball to young players. As director, he's committed to ensuring the Fargo Basketball Academy will remain an enjoyable and effective outlet for players to learn fundamentals and grow their passion for the game.
Katie Johnson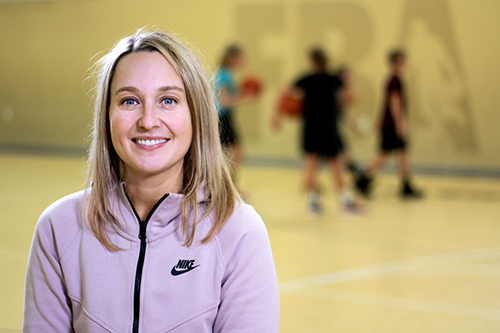 Katie Johnson, a Fargo native, spent countless hours in the gym playing volleyball for Fargo North. After graduating from Augustana College with a degree in education, she spent seven years as a middle and high school math teacher and volleyball coach. She has two sons and enjoys sharing her love of sports with them.
Morgan Morgan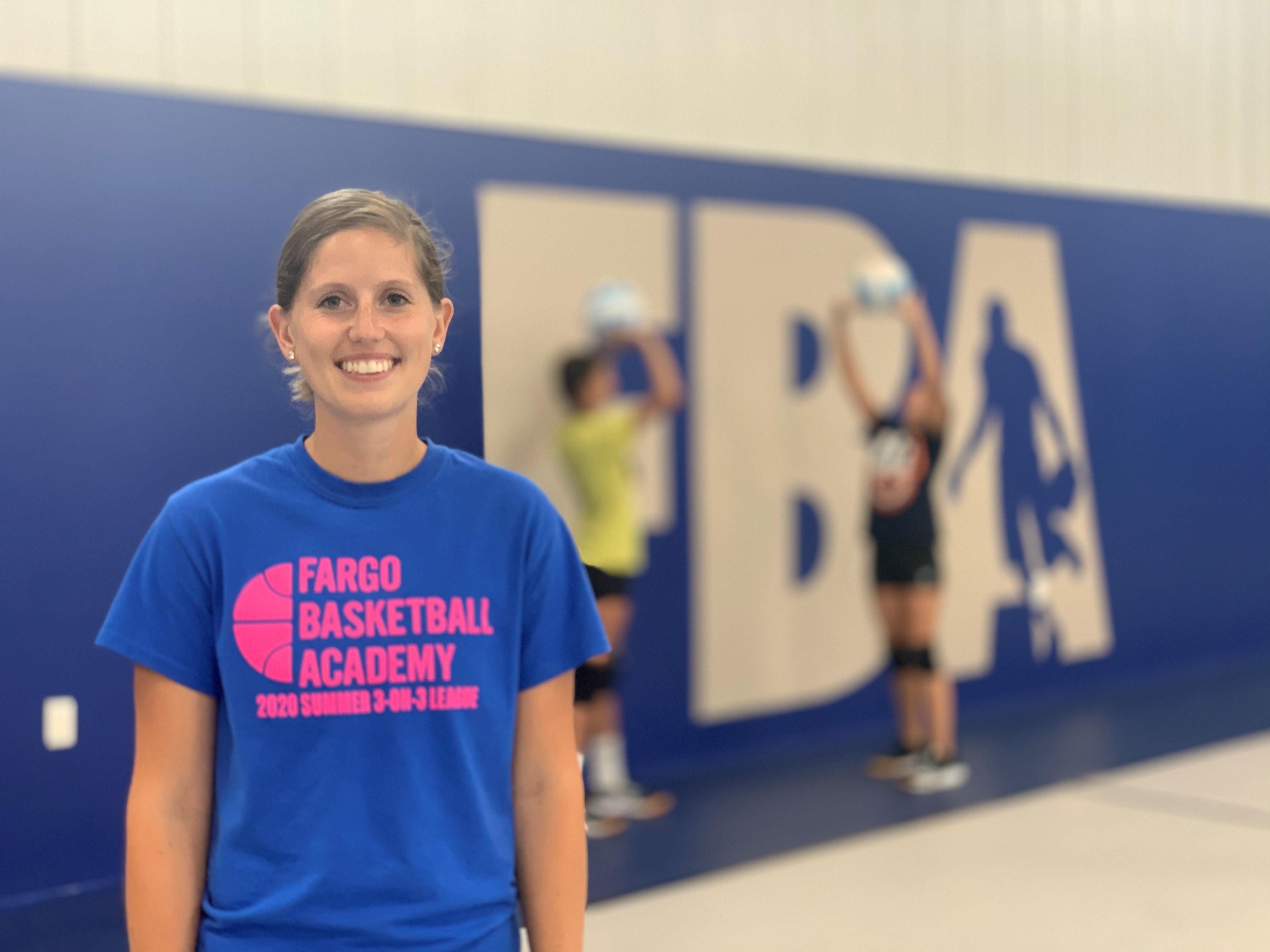 Originally from New Hatford, IA, Morgan won an Iowa Class 2A state championship as captain for a team that went 45-0 and was ranked eighth nationally in 2012. Following an impressive high school career, she became a standout defensive specialist for North Dakota State Univeristy from 2012-2016, where she led the Bison in service aces both her junior and senior year. Married to former NDSU football player Grant Morgan, she is a mother of two and currently teaches family and consumer science courses in Kindred, ND.
Rory White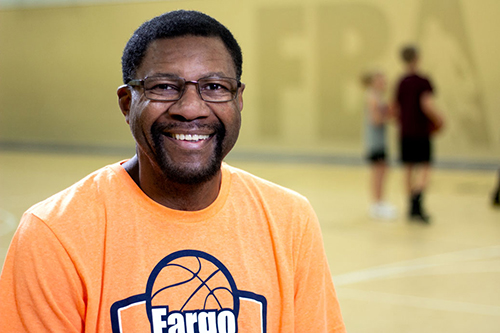 A native of Tuskegee, Alabama, Rory played college basketball at the University of South Alabama from 1977-1982. He was named the Sun Belt Player of the Year in 1979 and earned All Conference honors his sophomore, junior and senior seasons. In 1983, White was honored when South Alabama retired his jersey.
After college, Rory enjoyed a successful playing career in the NBA during which he averaged 7.4 points, 2.3 rebounds and 16.7 minutes per game. Rory played for the Phoenix Suns, LA Clippers and the Milwaukee Bucks.
Rory's coaching career began when he arrived as head coach of the IBA's Fargo Beez from 1995-1998, leading them to two league championships during that stretch. In 1998 he was named assistant coach for the Idaho Stampede (CBA), remaining in that role until he was promoted to head coach of the Stampede during the 2000 campaign. The following season saw White post a league high .708 winning percentage, earning CBA Coach of the Month honors in December and January.
White left Idaho in 2001 to serve as head coach for the Fargo-Moorhead Beez, leading them to the National Conference Playoffs and the second best record in the league(25-15). White returned to the helm of the Stampede prior to the start of the 2002 season. In the 2003 season he arrived in Los Angeles as an assistant coach for the LA Clippers. He would coach there until the 2009 season was over. He then was promoted to the head coach position of the Dakota Wizards of the National Basketball Development League. He was head coach there for the next two years.
Most recently White spent time in China as an assistant coach for the Shanghai Sharks of the Chinese Basketball Association. Having played and coached internationally for decades, Rory's experience is invaluable to his sessions at the Fargo Basketball Academy.
Ryan French
Ryan grew up watching his dad coach basketball, and later had the opportunity and privledge to play on his high school team. Ryan was a three-year starting point guard at Grass Range High School in Montana. Following a remarkable high school career, Ryan played two seasons at the University of Mary in Bismarck. He currently lives in Fargo with his wife and two young boys. He serves as a financial representative and is an avid golfer.
Sara Schwanke
A native of Maddock, ND, Sara excelled in both volleyball and basketball, playing both sports during her time at Lake Region State College, earning 2nd Team All Conference honors in both sports. She later transferred to Valley City State Univeristy where she continued her basketball career as a guard. At VCSU, she earned her degree in elementary education and currently serves as a special education teacher at Legacy in West Fargo.
Sarah Jacobson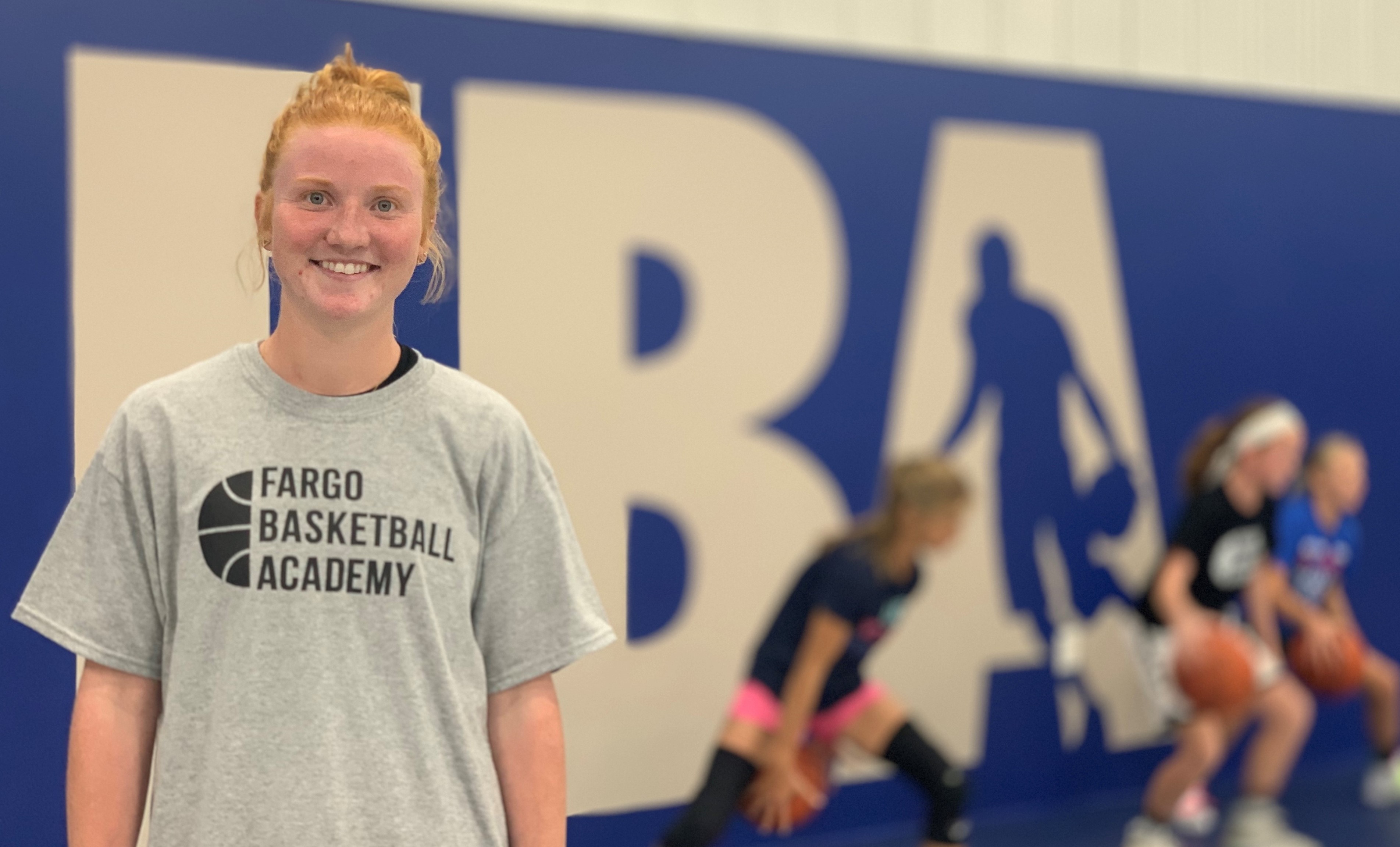 Sarah Jacobson, a Shanley HS (Fargo) standout, was named 2016 Miss Basketball. During her high school career she was a four-time all-state selection honoree and three-time winner of the North Dakota State A Girls Basketball Tournament MVP. She set a Class A high school career scoring record and was awarded the North Dakota Gatorade Player of the Year two times. Following her outstanding high school career, she played her freshman and sophomore seasons at NDSU. During the 2018-2019 season, she led NDSU with 3.9 assists per game which was second overall in the Summit League. She later transfered to MSUM where she is currently playing as a senior starting guard while she attends graduate school.
Tom Wilberscheid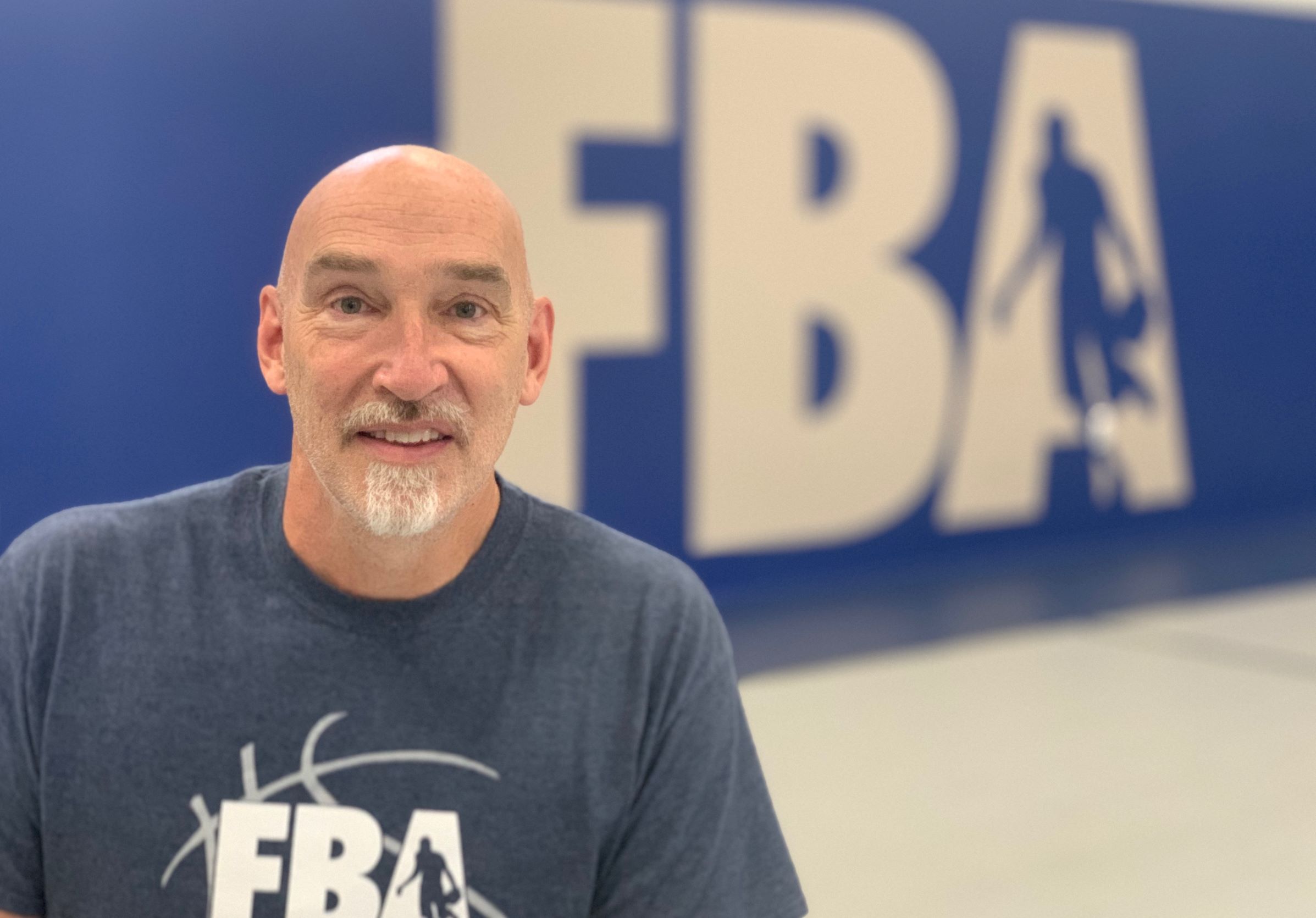 With over 30 years experience with the sport of basketball, including being the previous director of FBA, he has a passion for teaching youth the game. He played basketball for North Dakota State University from 1980-1983. As a standout for the Bison during his time on the court, he was later inducted into the North Dakota Amateur Basketball Hall of Fame.