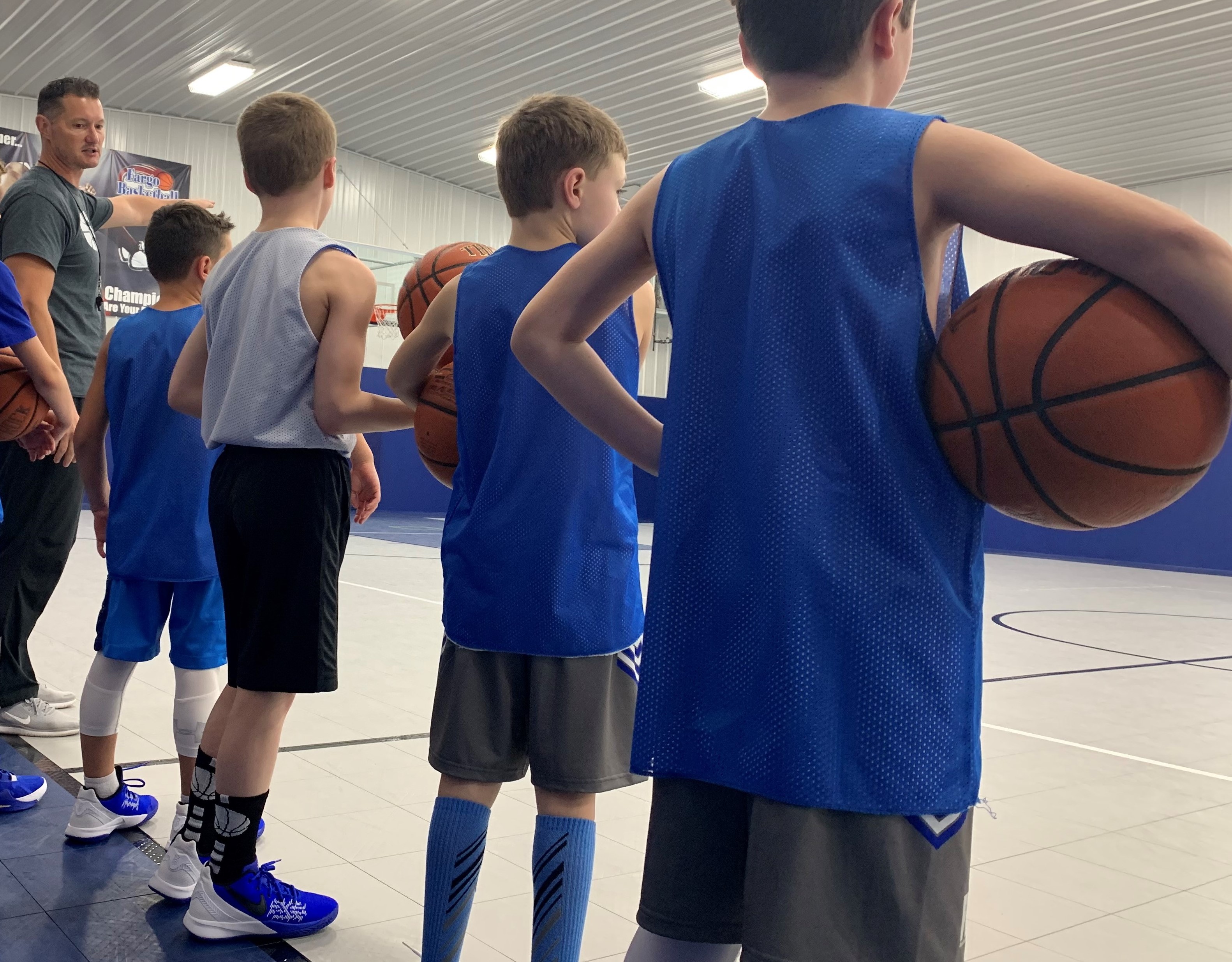 FAQs
How do I get my child signed up for the academy?
Who will be instructing my children during the classes?
Our skills classes, team trainings and private lessons are taught by our experienced instructors. The academy also has an additional staff of past and current collegiate players to help with the instruction during the summer months. The academy takes pride in our instructors and will continue to ensure that those teaching at the Fargo Basketball Academy are not only very good teachers of the game, but are also men and women of great character who relate well with our youth.
If my child misses a class can they make it up?
If your child misses a scheduled class due to an illness or scheduling conflict, they may make it up in one of the other similar level classes within the same 5-week session (if available).
We only allow one make-up class per child per session.
Please email or call ahead to ensure that there is space available as we limit the number of make-ups in each class. Advance reservation is required.
How do I sign my child up for private lessons with one of the FBA instructors?
We offer private lessons for both volleyball and basketball. To request a private lesson, use our online forms on those pages. Private lessons can either be scheduled as a one-time event or a regular weekly occruence.
What is your winter weather policy?
If we choose to close the Academy because of inclement weather, we will post it on the front page of our website and add content to our social media platforms as soon as we make that decision. Most often, we will stay open for athletes that want to attend. If you feel uncomfortable driving to the academy, please do not take any chances. You will be allowed to make up for any missed classes at a comparable class within the same session. Often times the travel conditions are good in town, but awful outside the city limits. Because of this we will choose to hold classes for whoever can safely get there. Please travel at your discretion.
Do you ever rent your gym?
Due to the fact that we hold classes Mondays through Saturdays and teach private lessons at the FBA on Sundays, there is limited time available for teams to rent our main full court facility. If you are interested please contact us to see what time might be available. The cost to rent the gym is $75/hour. Everyone in attendance will need to complete the online waiver in advance.
We also rent our half court facility (Skills Center) when private lessons are not in session. The 55-minute rental is $30 per hour and includes access to the rebounding machine. Booking that facility is done through our online booking calendar. Based on the variability of our private lesson schedule, the availability will be shown only a few days in advance.
Shoot 360 combines state-of-the-art interactive technology with practical skill training and coaching to enhance training practices. This membership-based basketball development center is a separate entity from Fargo Basketball Academy, even though both facilities are located on the same campus. More information can be found on the Shoot 360 website or on social media platforms, such as instagram and facebook.