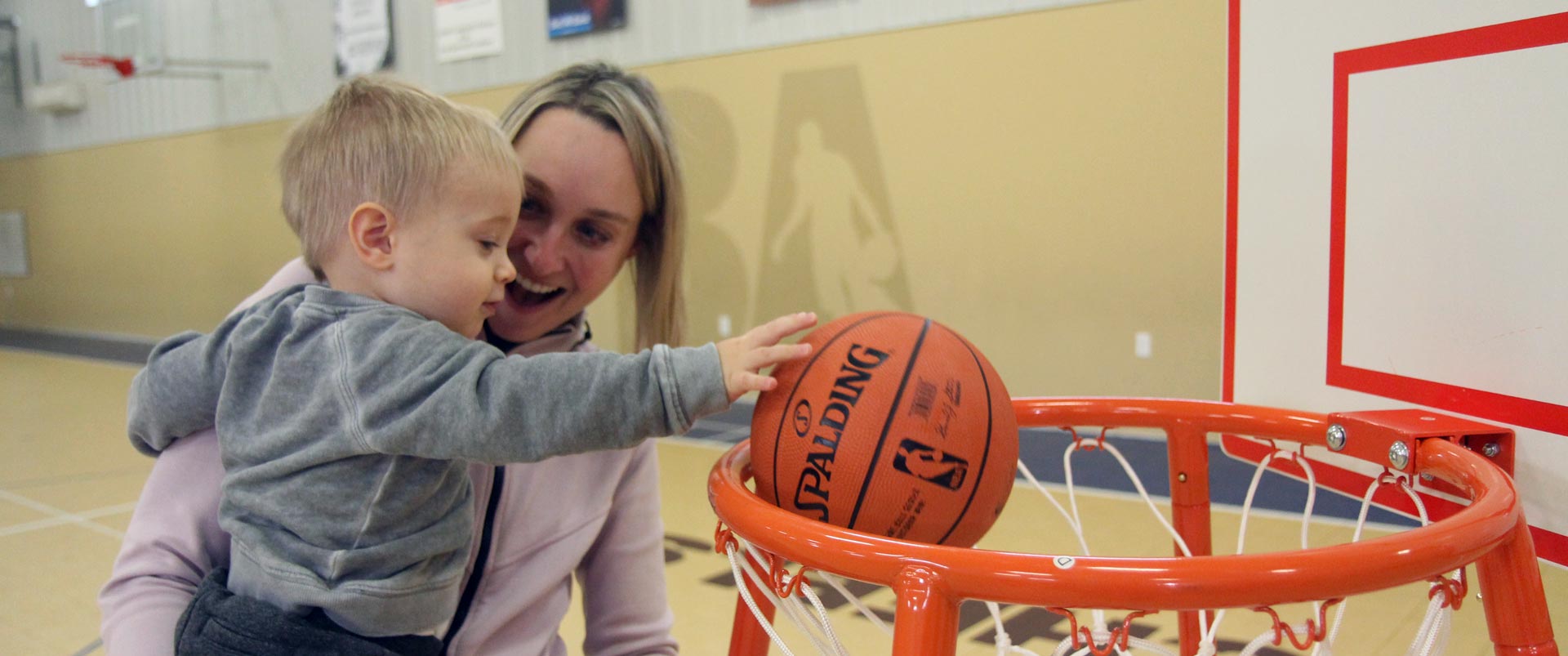 Preschool Playdate
Bounce. Scoot. Throw. Run. Play.
Our Preschool Playdate is currently closed for the summer season. Preschool Playdate events will resume in September.
Join the fun at our open play events for toddlers. We'll blow up the bounce houses, roll out the scooters and set out the sports equipment (including our mini hoop!) to create a fun, active morning. No pre-registration is required; drop in on a day that works for you. You and your child will have the full 90 minutes to be on the move and play in the gym. At the end of the session, we will close with a short group activity and goodbye song.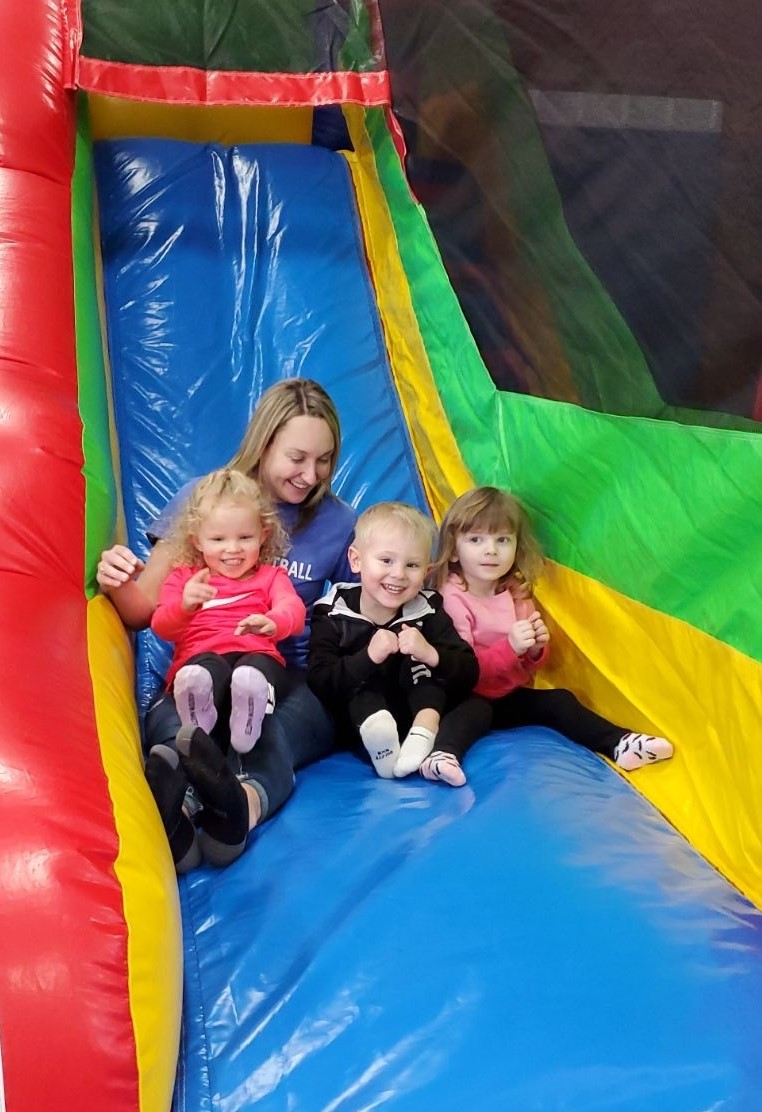 Ages: Open to new walkers up to age 5. (Parents must remain in the gym to supervise.)
Single Visit Cost: $6 per child paid at the door
10-Visit Pass: $50 (No expiration)
Maximum Capacity: We will cap our playdate at 40 children.
Additional Details: Participants (including adults) will need DRY shoes or socks to be in the gym. You will also need a pair of socks for the bounce houses.
Program Dates: Preschool Playdate is a seasonal program and runs select weekday mornings from 10:30-12:00 pm from mid-September through mid-April. (We are closed during all holiday weeks.) The 2021-2022 season will resume in September shortly after Labor Day.