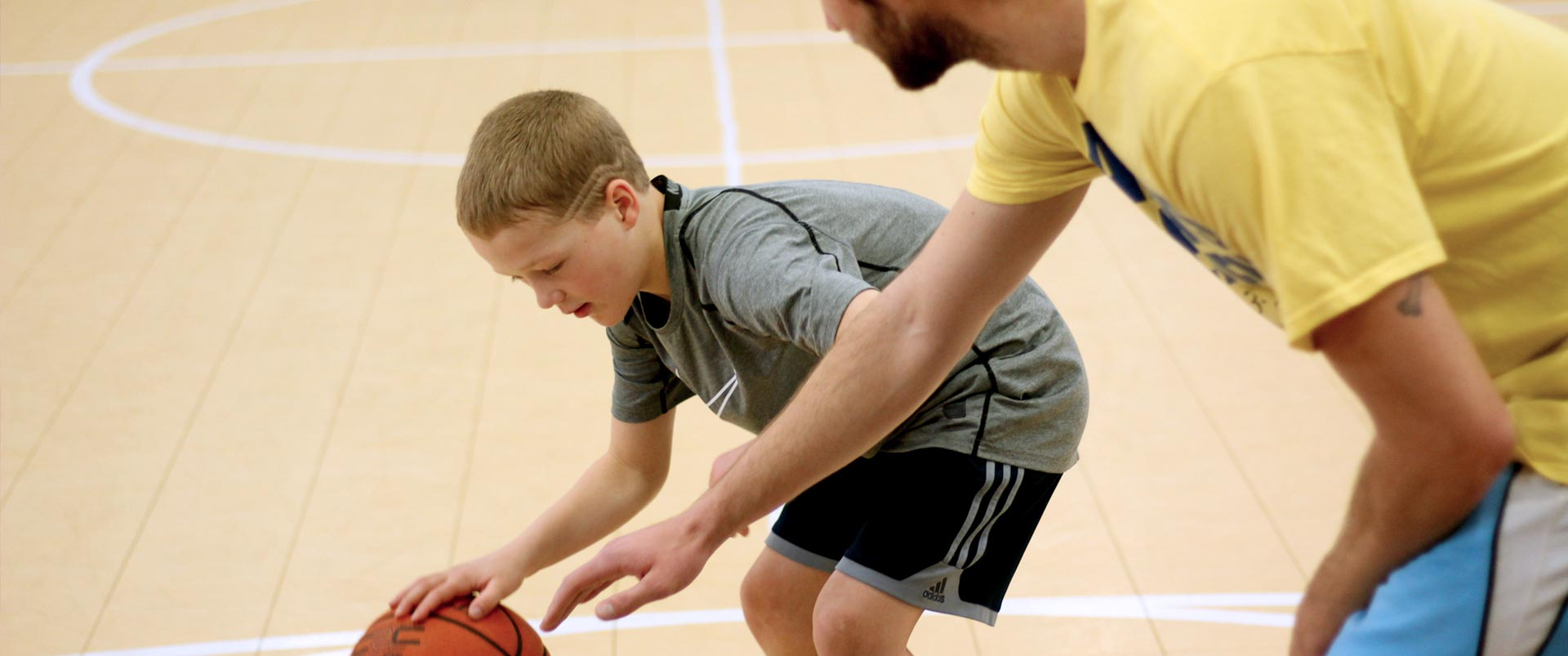 Private Lessons
Our private lessons are perfect for the player that wants to improve specific aspects of his or her game. Private lessons consist of one hour of personalized basketball training. Each lesson will incorporate everything from ball handling, shooting, one-on-one moves to post moves. It is an individualized, all-around workout that is tailored to meet your specific needs. Private lessons can be conducted individually or with a small group of players.
Private Lesson Prices (per hour):
| Lesson Type | Instructors Rory White, Matt Petersen and Director Josh Johnson | Instructors Vinnie Shahid, Kyle Johnson, Jimmy Slagle, Gabe Wilberscheid or Volleyball |
| --- | --- | --- |
| 1 Player: Private Lesson | $70 | $60 |
| 2 players: Semi-Private Lesson | $90 ($45 per player) | $80 ($40 per player) |
| 3 Players: Semi-Private Lesson | $105 ($35 per player) | $90 ($30 per player) |
| 4 Players: Semi-Private Lesson | $120 ($30 per player) | $100 ($25 per player) |
Private lessons can be scheduled either on a consistent weekly basis, an every other week occurrence, or as a one-time event. Please call or complete the request form for scheduling.
Private Lesson Locations:
Fargo Basketball Academy:


5409 53rd Ave S | Fargo, ND 58104

FBA SKILLS CENTER:


5131 51st Ave S, Unit #117 | Fargo, ND 58104
Most of our lessons will now take place at the new FBA Skills Center. We now have our own facility devoted specifically to private lessons just northeast of FBA on 51st Ave S.
Please use the map below as google maps is not showing it in the correct location yet as it is just newly constructed. The Skills Center is close to FBA, just northeast of our main facility on the other side of 52nd Ave. With the construction, it is best to access the facility by heading south on 53rd Street S. Just past the Dakota Boys and Girls Ranch, take a left onto 51st Ave S. Go to the end of the road and enter the last driveway to your left. Find Unit #117 with the FBA stickers on the window.