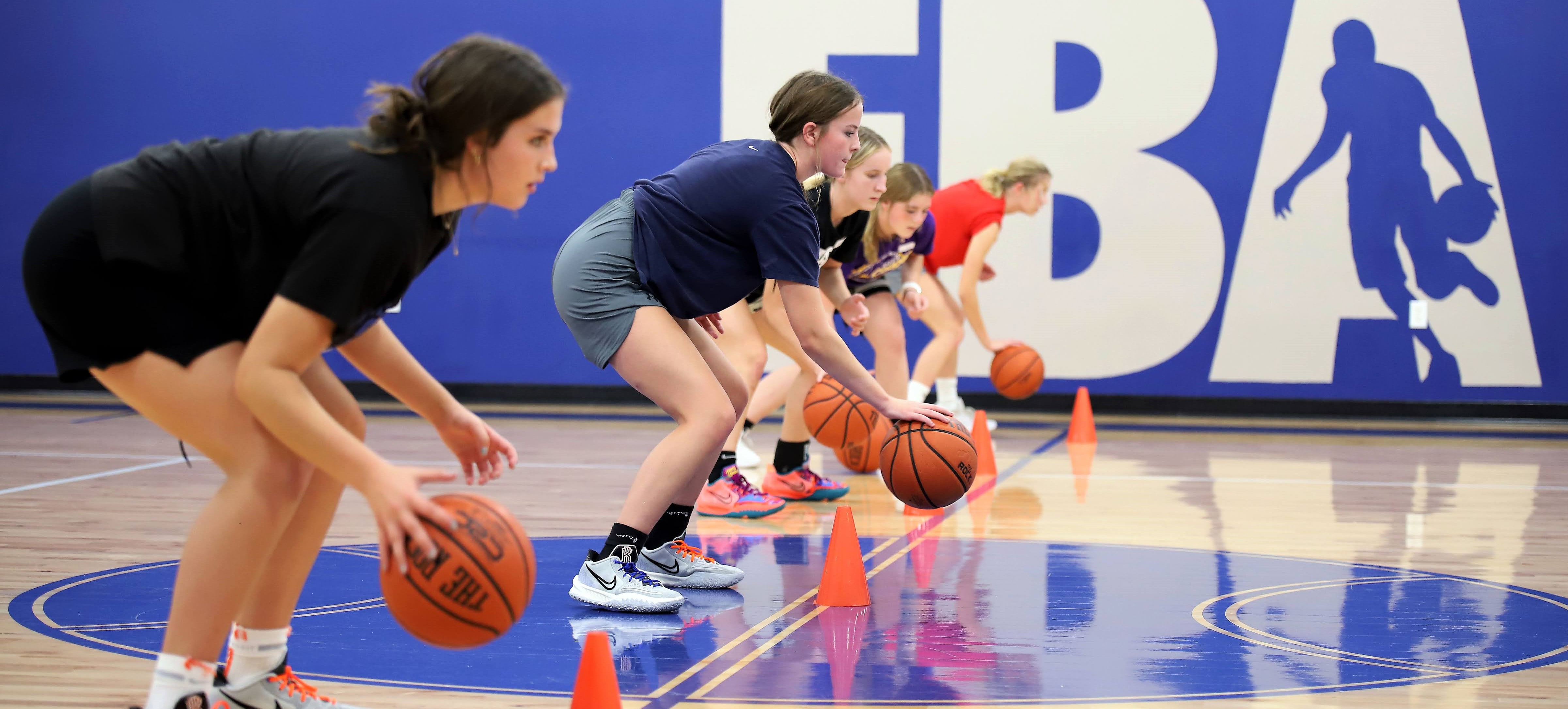 HS Elite Training Sessions
* OPTIONS RESUME DURING FALL 2024 PRESEASON*
* HOSTED BY SHOOT360 FARGO and Fargo BASKETBALL ACADEMY*
HIGH SCHOOL ELITE TRAINING
Get high-school season ready at Shoot360 Fargo and Fargo Basketball Academy. Our instructors will lead you through a high-intensity workout focusing on elite offensive fundamental skills, including advanced ball handling and explosive drills to help you score effectively and efficiently.
Utilize the cutting-edge technology available at Shoot360 where players will enter the skills courts for interactive ball handling and passing combinations as well as garner instantaneous feedback on shooting arc, depth and alignment with every shot taken. On the FBA side, you'll get an extensive all-around workout with full-court drills to improve your stamina. Then finish the night with some full court scrimmage to ensure you enter tryouts with game play experience.
Cost: $30 per individual session or $150 for all 6 sessions.
Details: Group training open to players in Grades 8-12. Open to members and non-members.
Pre-Season Elite Training Sessions for High School Players:
HS Elite Session are held during pre-season only and will resume October/November 2024. [Look for specific days/times to be posted mid-September 2024]