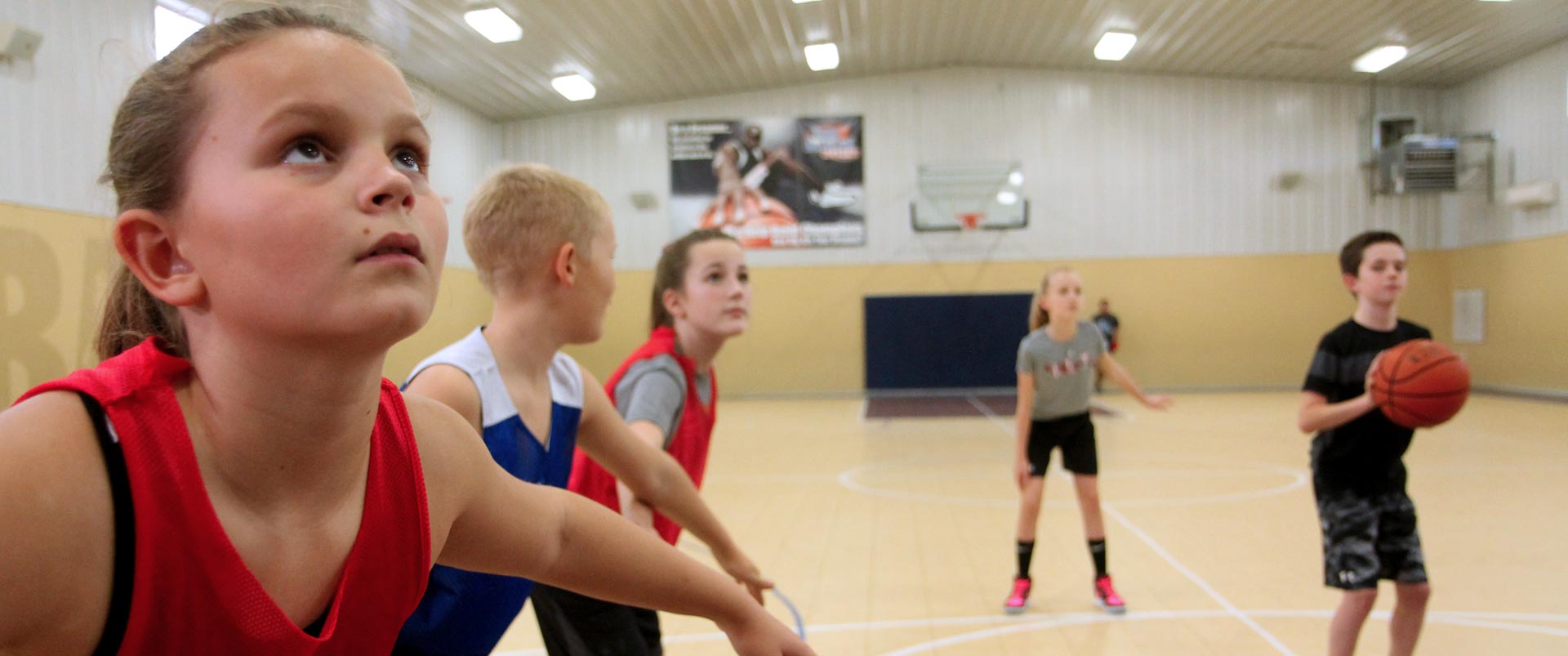 Summer 3-on-3 League
The Fargo Basketball Academy offers the opportunity for your player to develop basketball skills in a fun, low-stress environment through our summer 3-on-3 league. We encourage healthy competition in which kids play hard, but still maintain good sportsmanship.
2020 LEAGUE REGISTRATION:
Division
Schedules
Grade 3/4 Girls
Monday Evenings
Girls 3/4 Schedule
Grade 5 Girls - Grover Division
Tuesday and Wednesday Evenings
Girls Grover 5 Schedule
Grade 5/6 Girls
Monday Evenings
Girls 5/6 Schedule
Grade 7/8 Boys
Wednesday and Thursday Evenings
Boys 7/8 Schedule
Grade 7/8 Girls
Wednesday and Thursday Evenings
Girls 7/8 Schedule

Additional Rules and Regulations based on COVID-19:

(1) We will not be able to allow parent spectators this year. With the current ND regulations, we need to limit the number of persons accessing our facility and can only allow participating players in the gym during game time.

(2) Please have all players refrain from entering the building until 5 minutes prior to the start of the first game. We want to sanitize all basketballs and high touch surfaces between groups of kids in our building and this will allow our instructors time to do so.

(3) All players will need to apply hand sanitizer (or wash hands with soap and water) when they enter the building.

(4) All players should bring their own water bottle as we cannot allow players to use the on-site community drinking fountains.

(5) Please keep you players and instructors safe. A player should NOT participate or attend any FBA 3-on-3 games if:

-the player or anyone in the player's household has tested positive for COVID-19. If the player or someone in the player's household has tested positive then no attendance at FBA activities can occur for 14 days. If the player tested positive, the player cannot resume FBA activities until approval by a physician to return to activity is obtained, after the appropriate quarantine period is completed;

-the player or anyone in the player's household has a temperature of 100.4 degrees or more or a fever or a sense of having a temperature or fever in the past three days;

-the player or anyone in the player's household is exhibiting symptoms of COVID-19;

-the player or anyone in the player's household has traveled outside the United States or been on a cruise ship or river boat.;

(6) Please ensure that all players have completed the link to the online waiver below.
VIEW 3-on-3 SUMMER LEAGUE RULES
COMPLETE 3-ON-3 LEAGUE PLAYER WAIVER
LEAGUE PHILOSOPHY:
Each game will have a court monitor that will help with the flow of play, assist the players with the facilitation of the rules and offer occasional instruction during the game. Therefore, this league is NOT adult or parent coached. We will not be keeping score, nor will overall records be kept. We want the athletes to play and work together as a team. This will benefit players in the long run as they will develop confidence and individual leadership skills without all the stress and structure.
The smaller team size (we recommend 4-6 players) increases offensive and defensive opportunities for each player through basic fundamental team play. Court monitors will assist with substitutions to ensure that all participants play.
---
2020 INFORMATION:
You are responsible for forming your own 3-on-3 team. We suggest 4-6 players to ensure that at least 3 players show up for the scheduled games.
The league will run from June 15 - July 30. There will not be any games from July 1-7 surrounding the holiday.
Our league runs for a total of 6 weeks. Each team will play one night a week and will have two back-to-back games per night for a total of 12 games.
Registration is $300 per team.
Games will be played on Monday, Tuesday, Wednesday and Thursday evenings starting as early as 5:00 pm and ending at 9:45, depending on the division. Final schedules with game times will be sent out on or before June 3, 2020.
Divisions are based on the player's grade for the 2020-2021 year.